Sports brands and organisations have joined the blockchain bandwagon to reap the rewards of the new technology. And (vice versa) blockchain has taken over the world of sport to get more popularity. Everyone's a winner.
→ We'd already discussed it with Yoann Lopez at Snowball.
A new sports experience powered by blockchain has appeared in the last few months: Move-to-Earn (or Move 2 Earn, M2E).
This new technology is based on the Play-to-Earn model (see below ⤵︎) and combines cryptocurrency, gaming, and exercise. It comes with a promise: to encourage users to get fit. No pain, no gain. And it's all about the gain here. The more users move, the more cryptocurrency they earn. The name says it all.
Have you already heard about Stepn, the rising star of Move-to-Earn? Let's find out more about this booming new industry.
Get rewarded with crypto when you work out: Move-to-Earn
Get your trainers on (real ones), purchase NFTs, go for a run (a real one) and earn cryptocurrency. M2E apps combine exercise and money.
Does it work? With a severe lack of exercise in the population increasing the risks of a sedentary lifestyle, Move to Earn projects promote a more active lifestyle by turning it into a game and providing rewards for users. Which may be the right way to encourage people who haven't been motivated to exercise up to now. That's as long as they can pay their entry fee (the first NFT).
Move 2 Earn: a Play 2 Earn sequel
Play-to-Earn projects won over gamers back in 2021 (not that long ago really) who had already got to grips with cryptocurrency and how to use it. The idea: gamers play games and earn tokens that they can sell to generate more crypto income. It's a new kind of model as players don't have to pay a subscription or membership to play; they are paid to play.
Play-to-Earn (P2E) still dominates the cryptocurrency industry and users are on the rise: +2000% according to a DappRadar report in the first quarter of 2022. Investors are in on it too: over 2.5 billion dollars in funding since the start of the year.
→ If you'd like to find out more, look at Axie Infinity, The Sandbox, Attack Wagon, and Crystal Kingdoms.
But P2E blockchain games lack social functions and, once again, encourage users to stay at home in front of their screens. Another thing that encourages new figures to join the action is the pyramid scheme for P2Es. It often comes under fire as it prioritizes players who were there from the start to the detriment of newcomers. And their tokens struggle to increase in value.
New so-called Move to Earn projects appeared in late 2021 with developments that took off straight away (i.e. Stepn, see below). These projects address something that people need and want now: a more active and healthier lifestyle. With a model that encourages users to get out and move rather than to stay connected all day long: they just have to be active for a set time period (and a reasonable one) to earn crypto.
How does it work?
All Move-to-Earn projects use the same basic features. Overview ⤵︎
A mobile app
You have to be able to track movement when you get into Move-to-Earn. The most popular projects currently use the GPS signal from the mobile phone. They should eventually sync with smartwatches which are very popular among fitness fans.
NFTs
You can't get involved without acquiring the first NFT for your chosen M2E app. Sneakers, robots, animals, NFTs come in all shapes and sizes. Since Stepn is all about running, you have to buy NFT sneakers. Every NFT has its own statistics (i.e. efficiency, speed, resistance etc.), and these stats directly affect the game and user performance.
Game token
The game token is cryptocurrency related to gaming and the app's systems: you earn tokens as you work out i.e. walking, running, or swimming. Users can use tokens to "repair" overused NFTs, generate new NFTs, improve NFT statistics etc. Obviously, you can swap the token for money too.
Governance token
Governance tokens differ from game tokens in terms of quantity: they are limited in number. Only the most loyal users can earn governance tokens: which means they can be part of decision-making processes affecting the project (i.e. a right to vote on software) or access higher levels of the app.
Now you know more about it, it's time to delve into the trendiest M2E projects.
4 Move-to-Earn projects to watch
Stepn
We have to mention Stepn, the leading Move-to-Earn app. It was big news in early 2022 with an estimated value of almost 2 billion dollars and the app is now in the top 30 Health & Fitness downloads on the App store.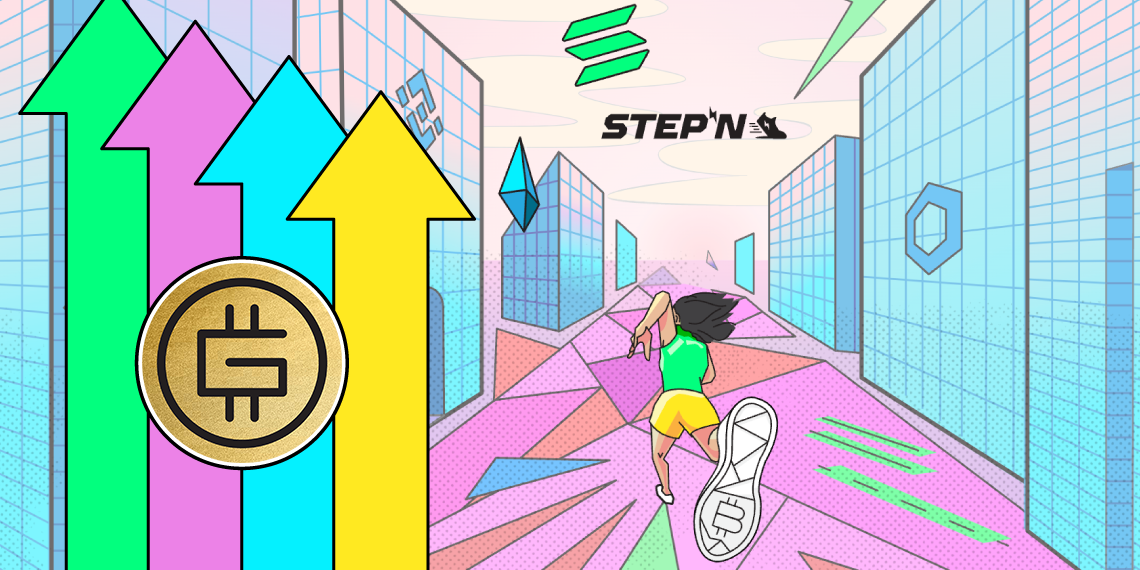 → About: Stepn is an app on the Solana blockchain. It enables users to earn tokens by exercising. Users have to buy the right sneakers (NFT) for their sports: walking, speed walking, jogging and running. Stepn plans to make NFT sneakers available to rent to attract more players and remove any obstacles (financial).
→ Tokens: The GST (Green Satoshi Token) is Stepn's game token and the GMT (Green Metaverse Token) is its governance token.
→ Users: Over 2.3 million active monthly users and over 500,000 active daily users.
Sweatcoin
"Healthier planet. Healthier, wealthier you." Crystal clear.
Sweatcoin paved the way for Move-to-Earn apps (it launched in 2016) and rewards users for daily steps. What's unique about it is that it's free: unlike other M2E apps, you don't need to buy an NFT to play and earn crypto. How do you earn then? With brand and organisation partnerships.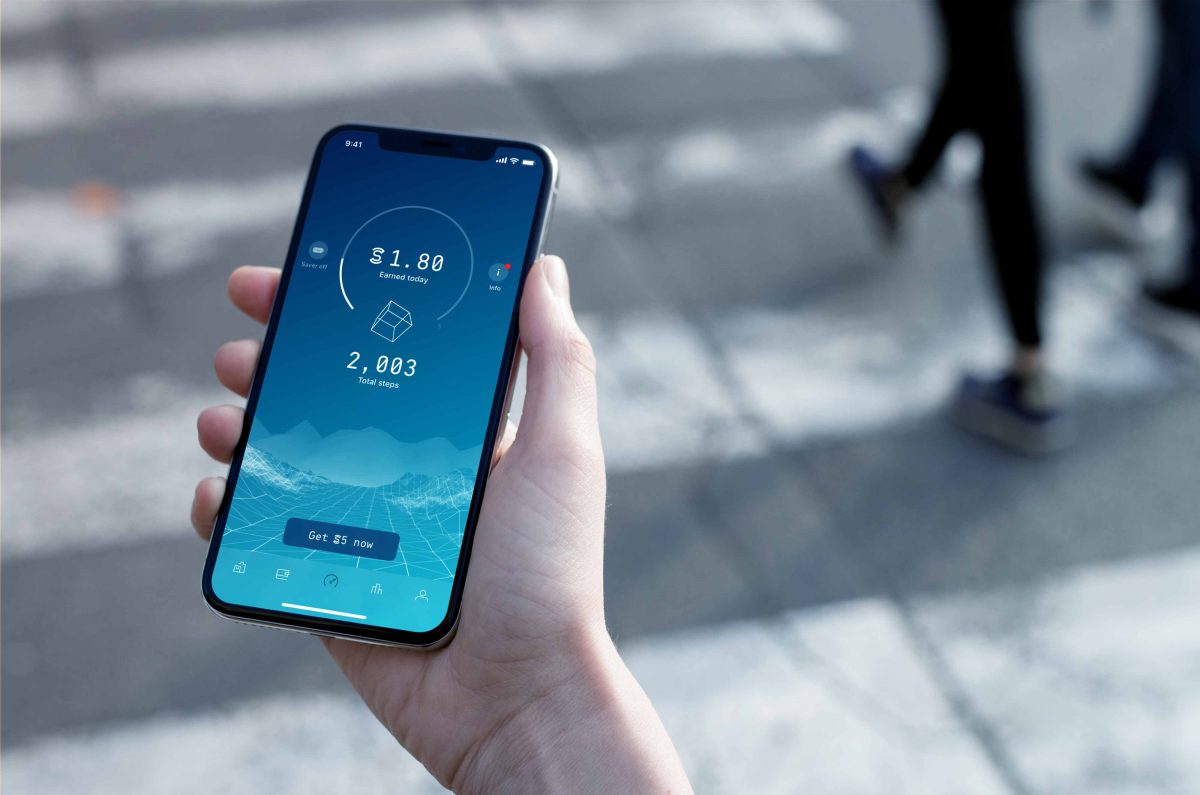 → About: Sweatcoin uses the Ethereum blockchain to create tokens. Basically, every 1000 steps you earn Sweatcoins (tokens) that you can use on the app's marketplace (i.e. to exchange for vouchers) or turn into cash.
→ Users: 64 millions
→ Bonus: According to the British Medical Journal, Sweatcoin users did an average of 20% more steps in the 6 months following their subscription.
Dotmoovs
The Dotmoovs platform uses AI (artificial intelligence) and blockchain. It enables athletes to compete in virtual dance and freestyle football competitions.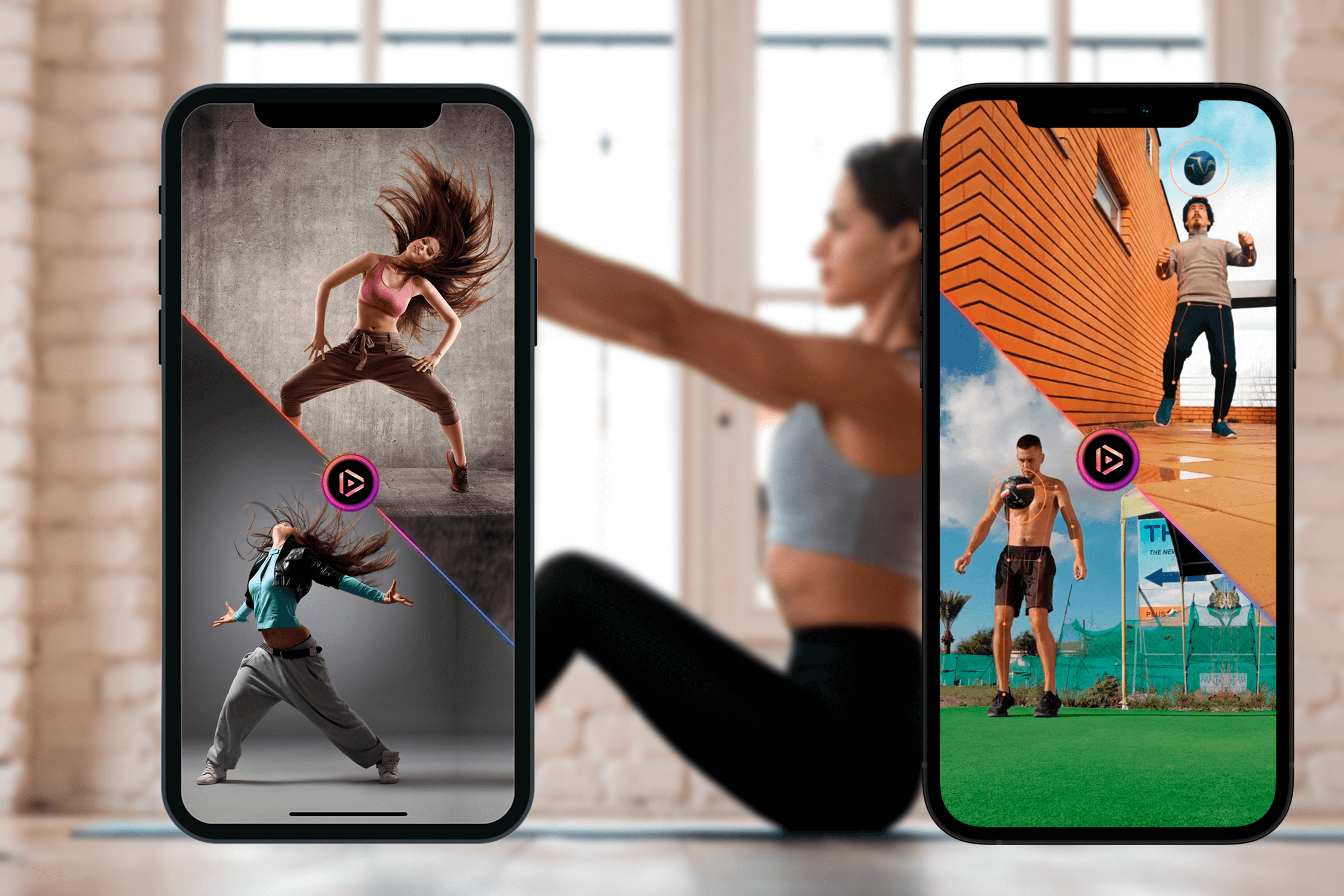 → About: The platform's AI detects users' tricks and moves and the scoring algorithm measures their skills. The highest-scoring player in the competition wins the tokens.
→ Tokens: $MOOV is Dotmoov's utility token, based on Ethereum.
Genopets
The Genopets game on the Solana blockchain assigns a digital spirit animal to its users which they have to evolve, feed and battle. How? By completing daily step challenges.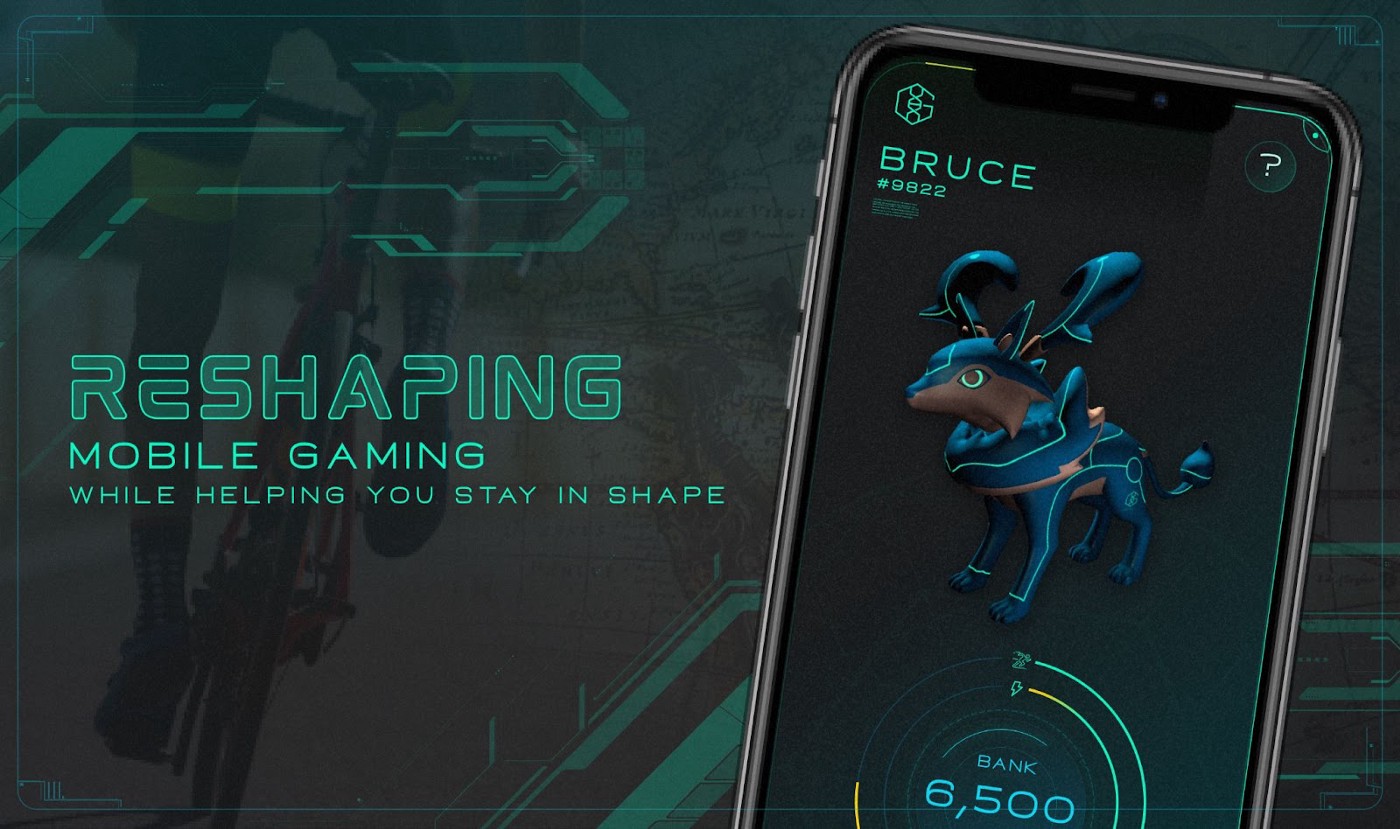 → About: Genopets is a free app. When users sign up, they answer a series of questions to get a spirit animal of their own. They then have to grow it and complete levels to earn NFTs and tokens. It couldn't be simpler: users have to walk to earn points and get their Genopet to a point where they can sell it on the market.
→ Tokens: KI is the game token for Genopets and GEENE is its governance token.
--
Social health and fitness apps encouraging people to move are already popular... Add gaming logic and a chance for users to earn money to the mix and you get M2E apps. This is only the tip of the iceberg and we're going to see countless new projects which could partner with events or sports brands to further raise their profiles among the sports fans.
Editor's note: this article isn't intended to encourage you to invest in a Move to Earn project. Before investing, research the project's business model, appreciation and depreciation.