After all the challenges that 2020 threw at Sport Heroes (and everybody else!), 2021 was for us a year of consolidating and acceleration.
In 2021 we welcomed iconic new clients (the likes of Paris 2024, L'Oréal, DHL, L'Occitane, EDF, Groupe VYV, EY, Danone, Toyota, Bankinter, Mcdonald's and more than 150 others) and strengthened and deepened our existing partnerships with equally iconic clients (shout out to the IRONMAN, Sport 2000, Bloomberg, Citroën, Sitel, Orange etc.). For the third year running, our overall revenues grew by more than 40% and our Coporate Wellness business (under the United Heroes brand) by more than 100%!
Our teams in France, United Kingdom, Australia and Spain can be VERY proud of themselves.
Big names and $$ aside, 2021 saw Sport Heroes expand its footprint and solidify strong foundations to support its significant growth and prepare for the future.
A new organisation
Sport Heroes grew even more this year. A record 35 new recruits joined our teams in France, Australia, the UK and Spain. We filled some of the expertise gaps in the team (CRM, growth, security, Q&A etc.) and brought in some game-changing skills for the future of Sport Heroes.
We used our fresh talent as a great opportunity to review our organization. We decided to reshape the company with new interdisciplinary teams whose expertise could help all the Sport Heroes vertical markets flourish: United Heroes, Virtual Clubs and our legacy Activation & Media business. The last few months of intense work have had huge postive impact: we had to change how we work, make our processes more robust, get to grips with new tools and adapt to every solution.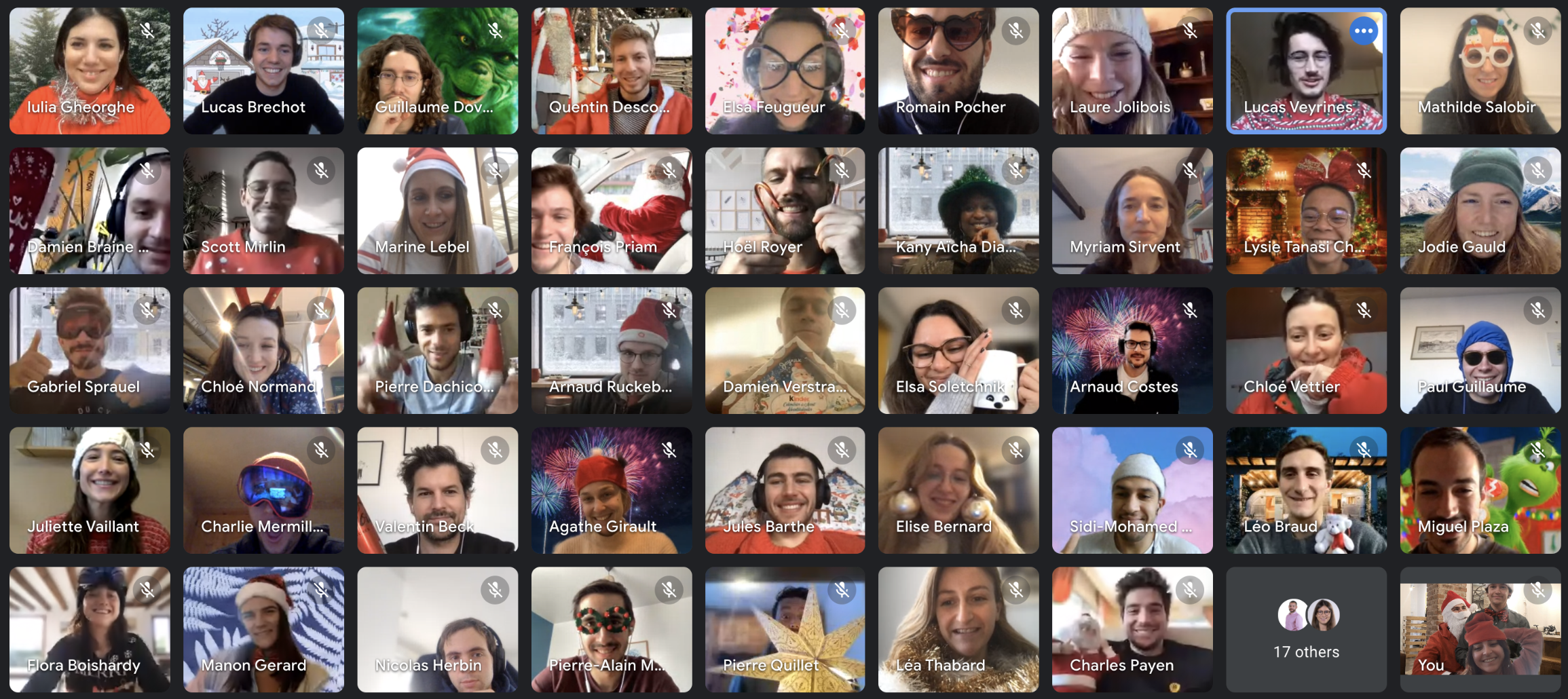 Our HR Team really pushed and innovated to animate the teams even when WFH
We couldn't ignore the pandemic. New ways of working forced us to rethink our applicant experience, our onboarding and the overall staff experience. We now have more than a dozen staff members in full remote, including managers, working all over France.
How about our product?
Technology is at the heart of Sport Heroes. In 2021, we looked far ahead into the future and worked on our product's sustainability and reliability.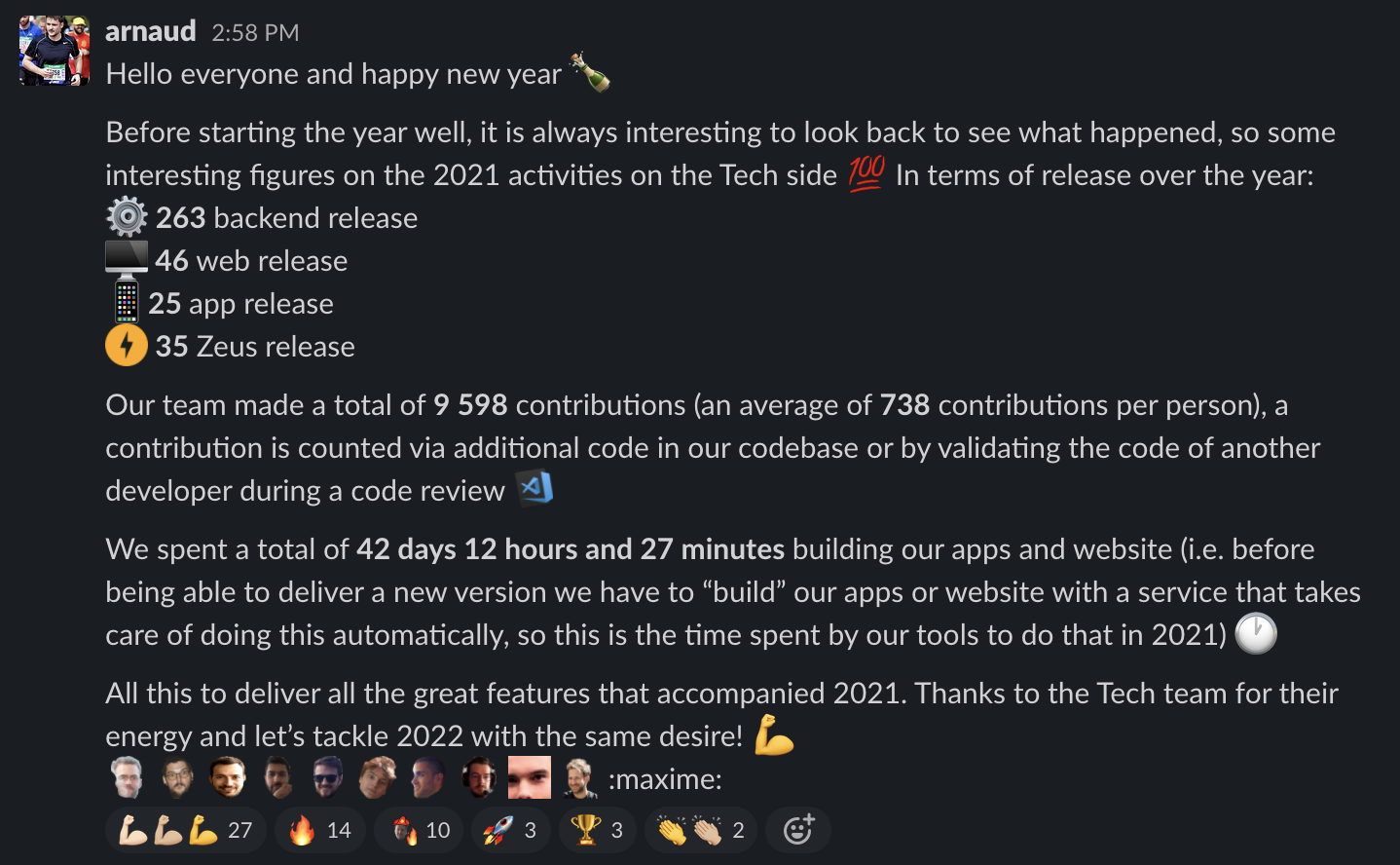 2021 Tech Review
The team put a colossal amount of work ⤴︎ into the foundations of our product whilst providing our clients with new platforms and features to significantly improve our experiences.
All our work is based on game-changing data expertise. We based our 2021 projects on the redefinition of North Star metrics, new tracking tools and new satisfaction measures and will continue to do so in the future.
We're ending the year with a new roadmap to spell out our vision and help us prioritise our projects (we'll talk more about this later).
How about events?
We had a lot of plans for events back in 2020. One of them was hiring an event manager. Obviously, that didn't happen... But after a wasted year, in 2021 we were able to design new innovative physical challenges (to suit the new normal).
If you missed them, here are some of the virtual, physical and hybrid events we are particularly proud of:
Conquer Paris 2021

:

a fun-filled hybrid race through the French capital;


The Run Happy Tour

: finally a real-life race with a hybrid option and a new roadshow for Brooks on the Atlantic coast of France (read more);

The Puma Running Zone:

a roadshow with 10 dates to present the PUMA brand to runners;

The H-GAMES:

an inter-company competition promoting parasport (with a hotly-anticipated follow-up in 2022);
The 1000km race with Hutchinson:

a playful new concept to motivate cyclists;
Naturally,

our involvement with the WWF

is going strong and saw hard-hitting digital events including the Earth Hour, Blue Panda challenge and Race for All Animals

Last but not least: Australia.

After being locked down for months, our team was finally able to host new events with our partners Asics, Brooks, Danone, Puma, Technogym and Abi & Joseph. 6 events in just 3 weeks!
And so many more...
Our teams have not stopped coming up with new and sometimes crazy concepts and ideas for you.
It's not over yet
We cannot sum up a year's worth of work by a hundred people in just a few lines.
In no particular order, here are just a few of things we can be proud of:
Our Australian colleagues flew the flag for Running Heroes in 2021 with the best year since the community launched. They hosted incredible events and challenges including live interviews with Olympic athletes.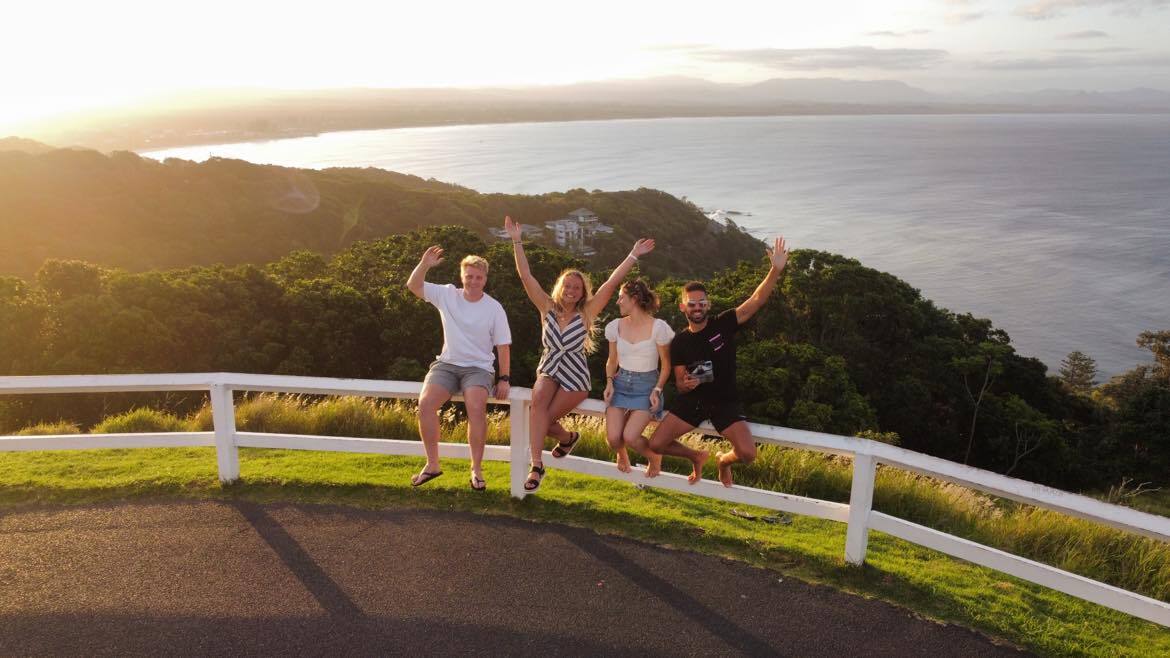 Our Australian fellows: best year for the Running Heroes community!
Our clients saw their experience taken to the next level with our Customer Success process and tools becoming more professional and our teams' hard work in these areas. They now have premium tools to help bring their communities to life.
Our user experience has moved up a notch too. We've updated our onboarding and produced new types of content to hold onto users on all our platforms.
We launched two great running and cycling research panels: the 2021 Running Observatory and 2021 Connected Cycling Observatory.
Once again, our marketing and communication teams have held the fort to support our sales teams and give our brand serious sex appeal (in case you have not noticed) with a new Sport Heroes website.
Last but not least, in spite of everything and in-between lockdowns, in 2021 we were finally reunited. With over 35 new Sport Heroes recruits and colleagues spread over 4 different countries, we had never been so excited to see each other again. The big reunion was a fantastic 4-day seminar in Chamonix in September. We worked hard(ish), partied hard(er) and ran up and down mountains and rivers.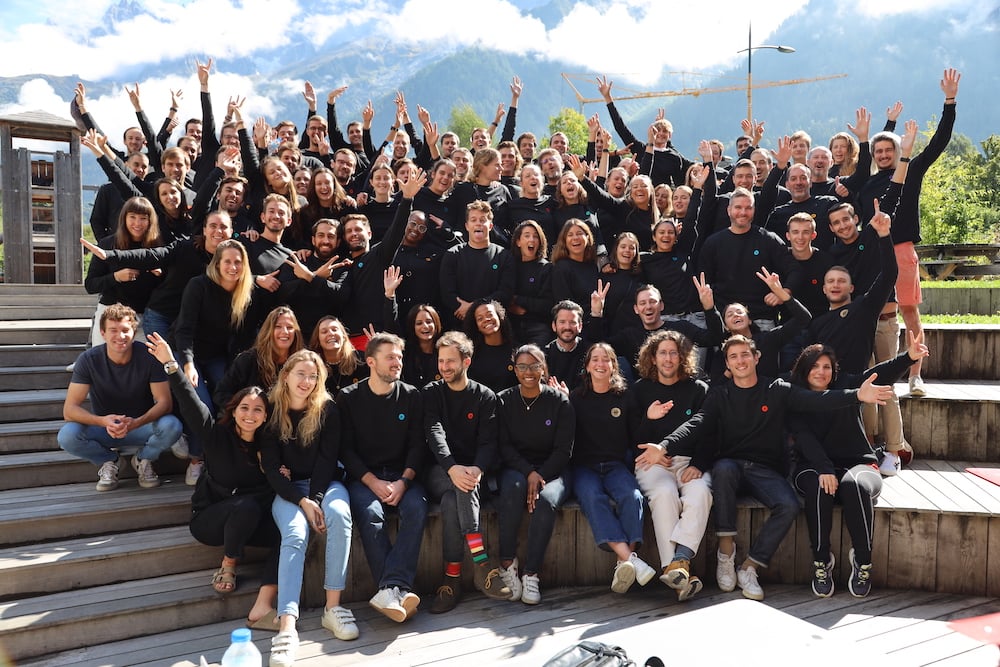 A long-awaited seminar in Chamonix
Let's do it all again in 2022
Next year has lots in store for us.
Our Tech & Product teams are currently working on new functions to make our experiences more social and engaging. They include:
Tribes:

specific areas for communities based on their favourite sport so users can get together, challenge and motivate each other

Team challenges:

to achieve a goal with a team of your choice

A new dashboard:

to track progress over a year or month. All in one place

Specific challenges:

to fuel local communities and give them a tailor-made experience

Dark mode:

lower energy consumption, better for eyesight and updated light mode for improved accessibility
As well as these updates, events will be available on our platforms all year round to maintain user engagement and set the pace for experiences.
We've come up with 4 milestone events on our corporate wellness United Heroes solution:
Happy January:

the best way to beat the January blues and get off to a flying start

H-GAMES 2022:

it was such a huge success in 2021 that we couldn't leave it at that. The inter-company competition showcasing parasport is back.

No Planet B:

Competition is all well and good but it's time to get all the companies together to make an impact and protect playgrounds

Company world cup:

Companies compete for the Sport dans la Ville charity in the run-up to the Football World Cup.
4 milestone events will mark the year for users of our Running Heroes, Cycling Heroes and Swimming Heroes apps alongside daily activities:
Fresh start:

a new programme to help our athletes get the year off on the right foot

Conquer:

our adventurous runners have conquered Paris... which cities are next on the bucket list?
Crazy week:

A record-breaking week of running more miles than the Running Heroes team.

The 1000km race:

The second edition is coming! Cyclists compete to reach the finish line first (without coming a cropper in the obstacles)...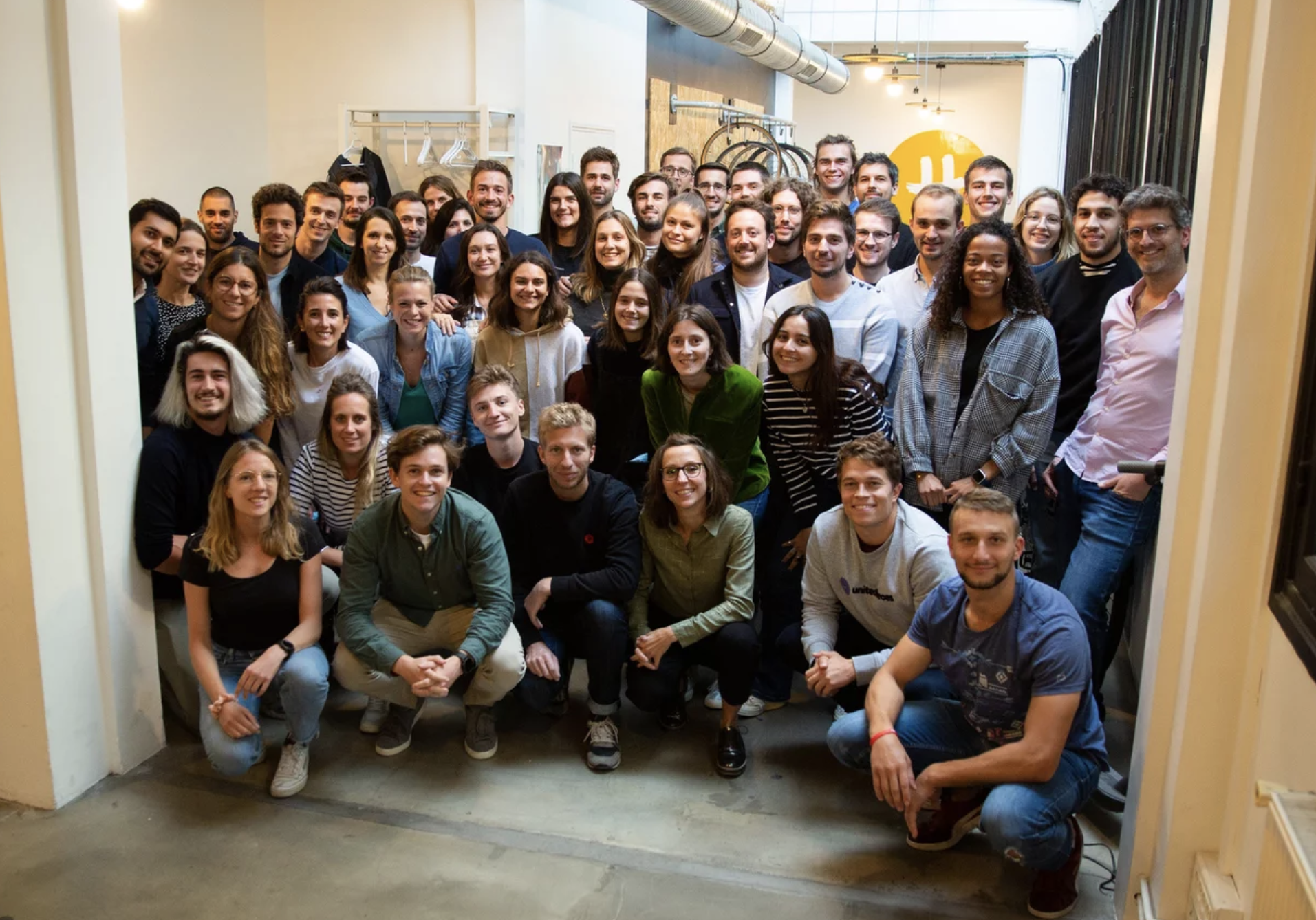 Our Parisian team
It has been a busy 2021 and we're ready to do it all again in 2022. With a bunch of fresh talent coming in at the start of the year, we are still on the lookout to fill many roles. If you fancy joining the Sport Heroes adventure, check out our available positions.