The Fondation Alice Milliat, a foundation that campaigns to improve coverage in women's sport, joined forces with the Running Heroes team in September. Together, we asked the French members of our running community a very simple and open-ended question: "Who is your sporting hero?"
90% of the athletes mentioned by respondents were men.
Lack of consideration? Obviously. But how can more women be seen as sporting heroes if nobody can see them in action?
A potted history of women's sport
"An Olympiad with females would be impractical, uninteresting, unaesthetic and improper. The true Olympic hero is the adult male individual. The Olympic Games should be just for men, the role of women should be primarily to award the winners."
Well, that clears things up. Do you know who said it? Pierre de Coubertin, the founding father of the modern Olympics (who, by the by, never said "it's not the winning but the taking part that counts"), in Stockholm in 1912.
A few years later, in 1928 Pierre de Coubertin added: "As for the admission of women to the Games, I remain strongly against it. It was against my will that they were admitted to a growing number of competitions". Women's sport had its fair share clichés (female athletes were less feminine, less fertile etc.) which were widespread among society. Regardless, sportswomen began competing in the 1912 Olympic Games in tennis, golf, sailing, croquet and equestrian events.

And every 4 years the list of competitions women were allowed to take part in grew longer, albeit uncertainly. But the women's sport movement was growing and spearheaded by the rowing champion Alice Milliat (we'll talk more about her later) who fought hard for the IOC to introduce more and more events for women. Until 2007: the International Olympic Committee made gender equality part of the Olympic Charter and announced its goal for equality among athletes by 2020.
It *almost* kept its promise: from 2% in 1912 and 23% in 1984, 49% of Olympic athletes in Tokyo in 2021 were female.

All done and dusted?
No.
Women's sport has a vital place at the Olympics. But in a way, it's by the by. Extra coverage every 4 years isn't enough to boost sport.
To encourage women's sport, there needs to be a virtuous circle involving every industry figure. Starting with the institutions, media, competition organisers and sponsors.
Where are the women (athletes)?
Broadcasting women's sport: the media is falling behind
Women receive only 4% of sports media coverage, in which they are often objectified or portrayed in a derogatory manner.
Women's sport just doesn't get the media coverage it should. Things are worse if we're dealing with a "masculine" sport like rugby or cycling.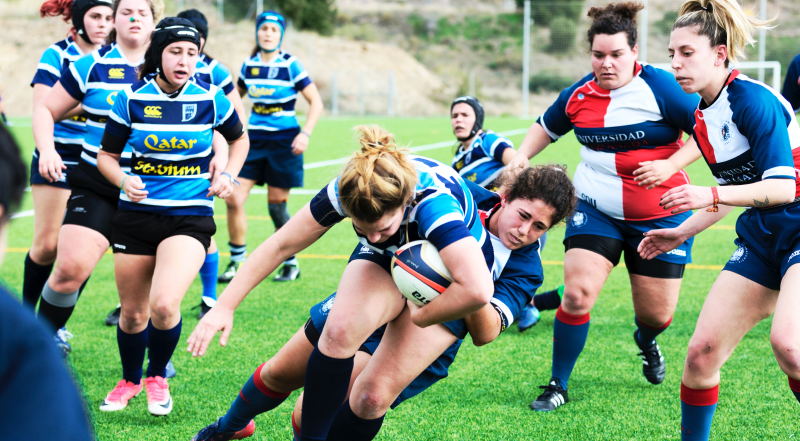 In Sweden and the UK, the picture was marginally better, but still variable and only achieved between 3%- 6% (Sweden) and 4%-10% (UK). Romania had the highest and most consistent coverage, peaking at 14%, but this was heavily driven by tennis champion, Simona Halep, and helped by her celebrity status in the country.
In the face of growing public demand, the sports broadcast rights market is starting to take off with more and more contracts. But there's still a huge gap between women's sport and men's sport. For example: the ESPN sports channel (USA) paid 25 million dollars for women's NBA (WNBA) compared to 2.6 billion for the men's version.
So things may be looking *a little* better in terms of quantity but the same doesn't apply to quality. Journalists are still often using stereotypes in women's sport (a "gentle game" of football) and focusing on things that have nothing to do with the sport (i.e. the player's bodies). Men's sport is seen as the norm so women's sport is just treated as a by-product.
But the less media coverage a sport gets, the less you appeal to the sponsors and brands that fund preparation, training, equipment etc. And that affects something that should be an everyday thing. It actually stops athletes being able to take part in the events they dream of competing in, no matter the sport. That's why champions who have qualified for events because of their performance end up crowdfunding a few months before the Winter Olympics.
"We do a sport that's not so well-known plus we're girls, it's a double whammy". - Tifany Huot-Marchand, speed skater
A booming market and opportunities for sponsors
Women's sport is a big draw. On TV, in stadiums, on social media. As a matter of fact, a Deloitte report said that women's sport is "on track" to be worth over a billion dollars. But it will take a huge amount of investment from everyone involved in the sports industry to get there.
Women's sport may be getting more and more popular and brands may gradually be sponsoring it but there's still a depressingly long way to go.
French sportswomen won 15 out of 25 medals at the 2021 Olympic Games but they only account for 20% of investments from sponsors in France.
When actually, it's a golden opportunity for brands as women's sport fans notice sponsorship more than men's sport fans.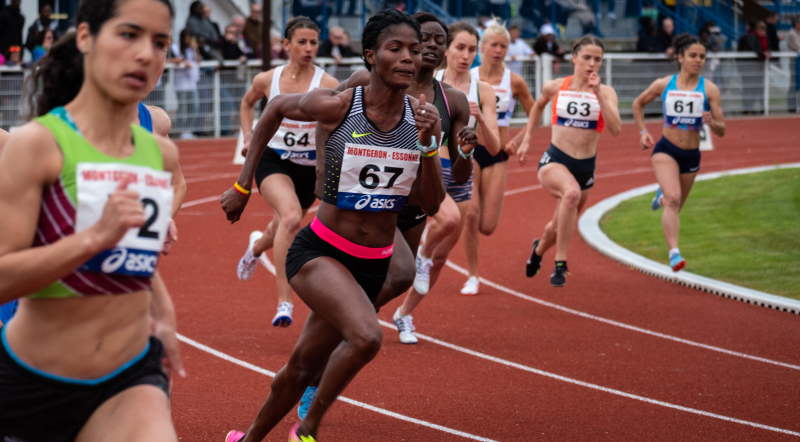 Super fans who want to spend
A survey by The Space Between found that women's sport fans are 25% more likely to buy sponsor products than men's sport fans. They interact better with brands that sponsor sport across the board. They are more likely to notice sponsors (76% vs 44%) and brands that advertise their involvement in sports (74% vs 57%). They are also more likely to remember them (twice as likely as men's sport fans), talk about them (65% vs 26%) and, most importantly, buy the brand's products (64% vs 39%).
Where's the value of women's sport fans? Their quality.
Activist supporters impacted by the values being promoted
As you may have guessed, women's sport fans are far more involved in gender equality, diversity and inclusivity than men's sport fans: 50% strongly agree that brands should take positive action to change the world (vs 20% of men's sport fans). They're also more affected by wellness and health issues and they spend twice as much attention to a brand's environmental footprint when buying as their men's sport counterpart.
In terms of advertising, fans see female athletes more as role models than male athletes (85% vs 63%). Adverts celebrating sportswomen are seen as 148% more rewarding than ads featuring sportsmen.
There are countless opportunities for brands who sponsor women's sport and they can reap the rewards of their partnerships. Sponsoring women's sport means they can showcase their commitment to a more positive and inclusive world and send messages promoting female empowerment, equality and diversity.

But if they get involved, they have to have a sense of duty. Women's sport fans are activists and aware of the values brands bring to the table and how honest they are in what they do. So they may be more open to sponsorships but they're more demanding too and expect brands to actually help improve society.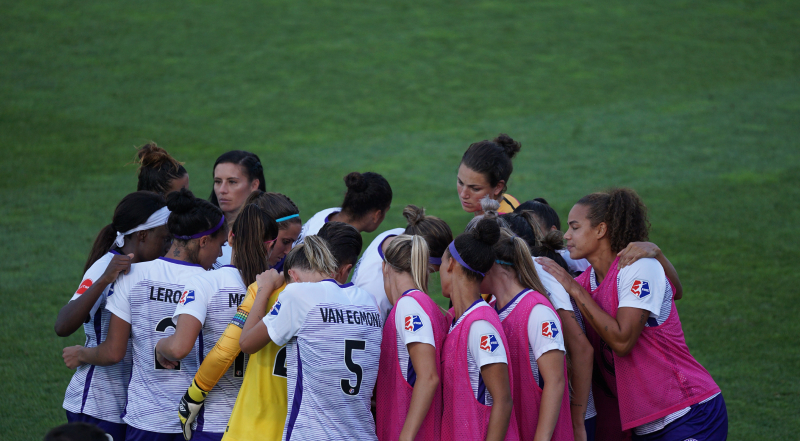 Conclusion: what about institutions then?
Women's sport has certainly come a long way. But there's still a long way to go. Brands, sponsors and the media need to improve coverage.
Institutions and competition organisers have their roles to play too. Just look at the huge prize gap between female competitors and their male counterparts at the 2021 Paris-Roubaix which (naturally) caused outrage (1535€ vs 30,000€).
"How can this still be happening in 2021? We're not talking exactly the same but 200 Euros for 10th place when the player put on an amazing performance... seriously?! It's ridiculous." - Marion Clignet, President of the French Association of Female Sprint Cyclists.
Luckily though, there are lots of good things happening. New Balance, the official sponsor of the Marseille-Cassis race (20km), has put together an all-female team for the 2021 event to promote women's sport. A team made up of athletes, figures and journalists to raise funds for Alice Milliat
About the Alice Milliat Foundation
The battle Alice Milliat began over 100 years ago is still going.
Every year her namesake's foundation campaigns for greater awareness. One of their events is an annual running challenge so entrants can raise funds to help improve women's sport coverage.