If the world of sport is to continue attracting ever more practitioners and fans, it needs to reinvent itself and adapt to new expectations and new practices. Especially the expectations of the biggest generation in human history, Generation Z (Gen Z), who are upending the codes of traditional sport.
Players in the world of sport should keep a close eye on e-sport and streaming (Twitch), which are a big attraction for Gen Z. By focusing on gamification, immersion, interaction and content, they can create a new experience of sport involving practitioners, fans and spectators more fully. Here are 10 examples of innovative experiences in sport to prove it ⤵︎
1. NFL and Roblox
The National Football League's arrival in the metaverse has made a big impact! The organisation opened a virtual store in its video game, inspired by sports fans recent enthusiasm for NFTs. Players can buy digital assets, such as shirts or caps in their favourite team's colours. It's worth noting that this campaign is only a teaser for other projects planned for 2022.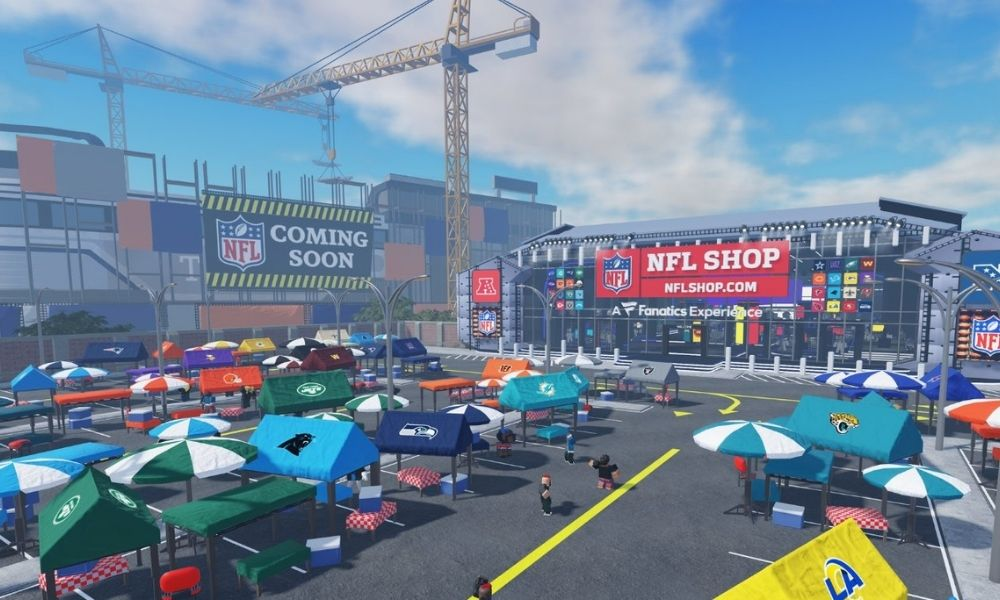 🔎 Roblox, what's that? Roblox is an incredibly popular video game for children and teenagers (most users are aged between 9 and 15), with over 37 million active daily players. Players create their own virtual worlds and take part in a wide range of events. Including… concerts: in November 2020, a virtual concert by the rapper Lil Nas X had over 33 million views for 4 weekend shows.
💡 What is so good about it? Roblox is an ideal venue for reaching the young generation of digital natives. The platform concept itself is a chance for brands to create their own worlds and experiences. By creating a virtual shop, the NFL is adapting to the habits of young gamers who are keen to find digital accessories to clothe and equip their avatars.
2. The showmatch between streamers Domingo and ZeratoR at Roland-Garros
The French Tennis Federation quickly took note of an allusion made by the streamers Domingo and ZeratoR at the ZEvent (an annual marathon charity event organised by French streamers and gamers on Twitch). If donations reached €100,000, the streamer Domingo would take on his colleague ZeratoR in a tennis match (a "donation goal" among others aiming to boost spectators' donations). So a few months later, there they were, on the mythical Philippe-Chatrier court at Roland Garros, together with two tennis players (probably not chosen by chance) Benoît Paire and Gaël Monfils. This showmatch was played in front of 2,000 people in the stands and over 85,000 on Twitch.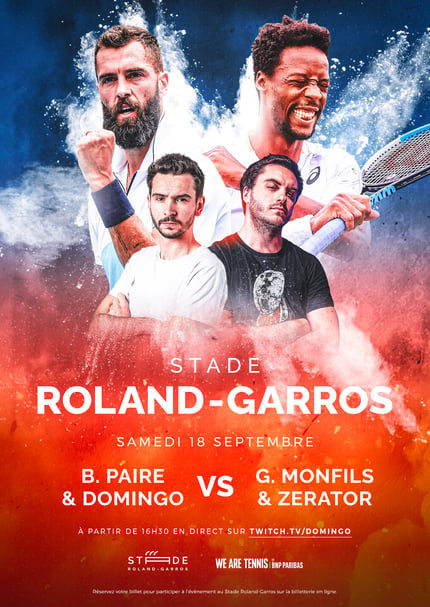 ​​
💡 What is so good about it? Sport is investing more and more in the livestreaming service Twitch, formerly reserved for gamers only. It must be said that with an average age of 21, the Twitch audience is very attractive to sports institutions looking to catch the attention of the young generation. Through partnerships with streamers, who are adored by young audiences for their spontaneity and authenticity, sports brands can break out of traditional patterns and add dynamism to their image.
3. The Marathon For All 2024 and Kipchoge
Paris 2024 has stated it loud and clear since the start of its project: the organisation wants the general public to make the Olympic Games their own. An aim embodied in the creation of the Marathon Pour Tous ("Marathon For All") Paris 2024, which will be following the same route as the Olympic marathon and will be open to all-comers.

On 31 October 2021, 1,000 days before the Games begin, Paris 2024 has decided to offer "Marathon Pour Tous" runners' bibs as prizes by organising a race of a new kind with an impressive aim: to beat the sport's world record-holder, Eliud Kipchoge. So 3,500 runners, drawn at random, will be meeting up on the Champs-Elysées for a 5 km run with the hope of finishing before the double Olympic champion and winning their entrance ticket for the "Marathon Pour Tous".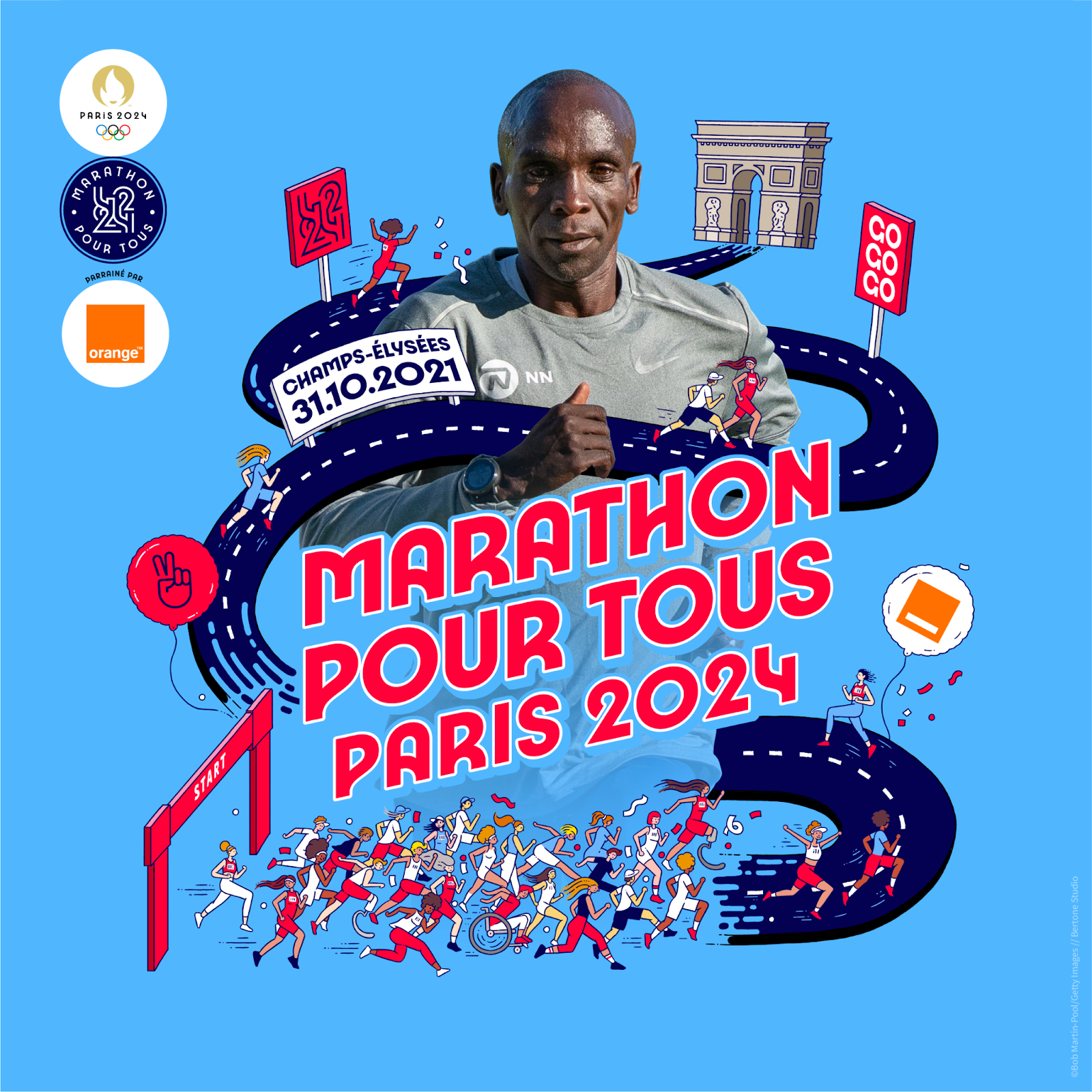 💡 What is so good about it? The (legendary) name of Eliud Kipchoge may not be familiar to Gen Z, but they will definitely want to participate in an Olympic experience and take on a top-class athlete! With 1,000 days to go, this is most of all a great way to raise excitement for the upcoming Olympics to fever pitch, while conveying the message of sport for all. With this fun and original sports experience, the Paris 2024 organisation can attract all the amateur sportsmen and women who follow the Olympic Games and dream of taking part in it.
4. American Express and NBA 2K22
A few streets away from the legendary Crypto.com Arena (ex-Staples Center), American Express brought fans of the NBA and the NBA 2K video game a hybrid experience: "The American Express x NBA 2K22 Experience". A pop-up shop was created for one weekend in Los Angeles to promote the next NBA 2K22 video game in an immersive experience.

To draw the fans, American Express saw big: free video game products available only from the pop-up, a face scan studio to create a game avatar in your own image, an "Infinity Cube" for a total immersion in the game with sound and images, and a (physical) store. Promoting the event, the NBA and WNBA stars Paul George and Breanna Stewart went head to head in an NBA 2K22 match broadcast live on the NBA's Twitch account.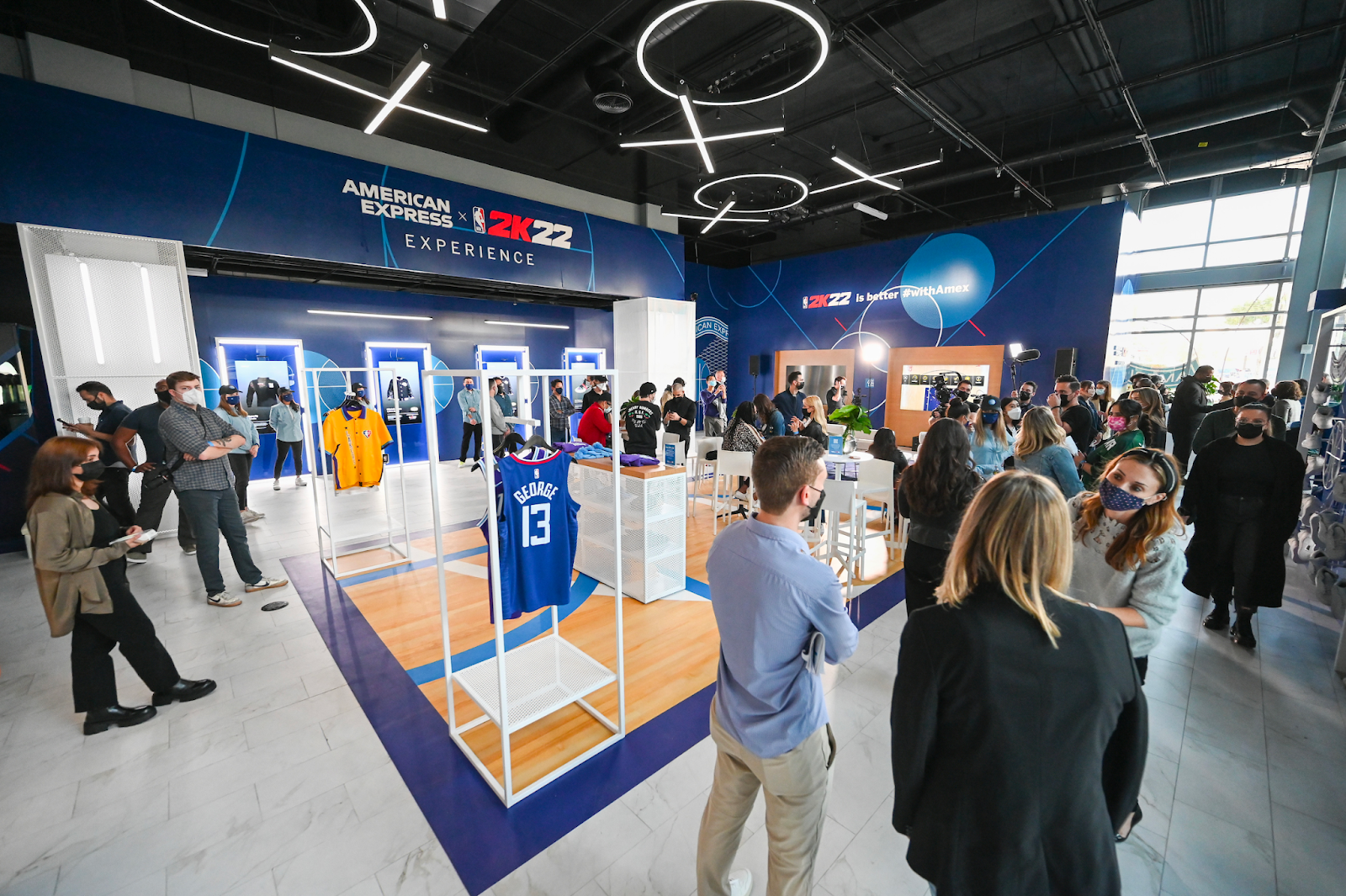 💡What is so good about it?The ambitious aim is simple: to give physical expression to the digital passion of gamers for NBA 2K22. The tools used by American Express and the NBA are particularly interesting. They used all the codes in the video game to create a hybrid and immersive experience: sounds, images, avatars, products and the match experience, as well as top-level players.
5. NFL drafts on Clubhouse
In 2021, the NFL chose to partner with the audio app Clubhouse to unite fans around a big highlight in the season: the draft, the crucial period when National Football League franchises recruit new talents. Once logged on, fans could join the discussion rooms, follow the announcements made by the NFL and hear analyses by experts, players and coaches live. But most of all, thanks to Clubhouse, fans could have their say and were invited up on stage to give their views and share their analyses.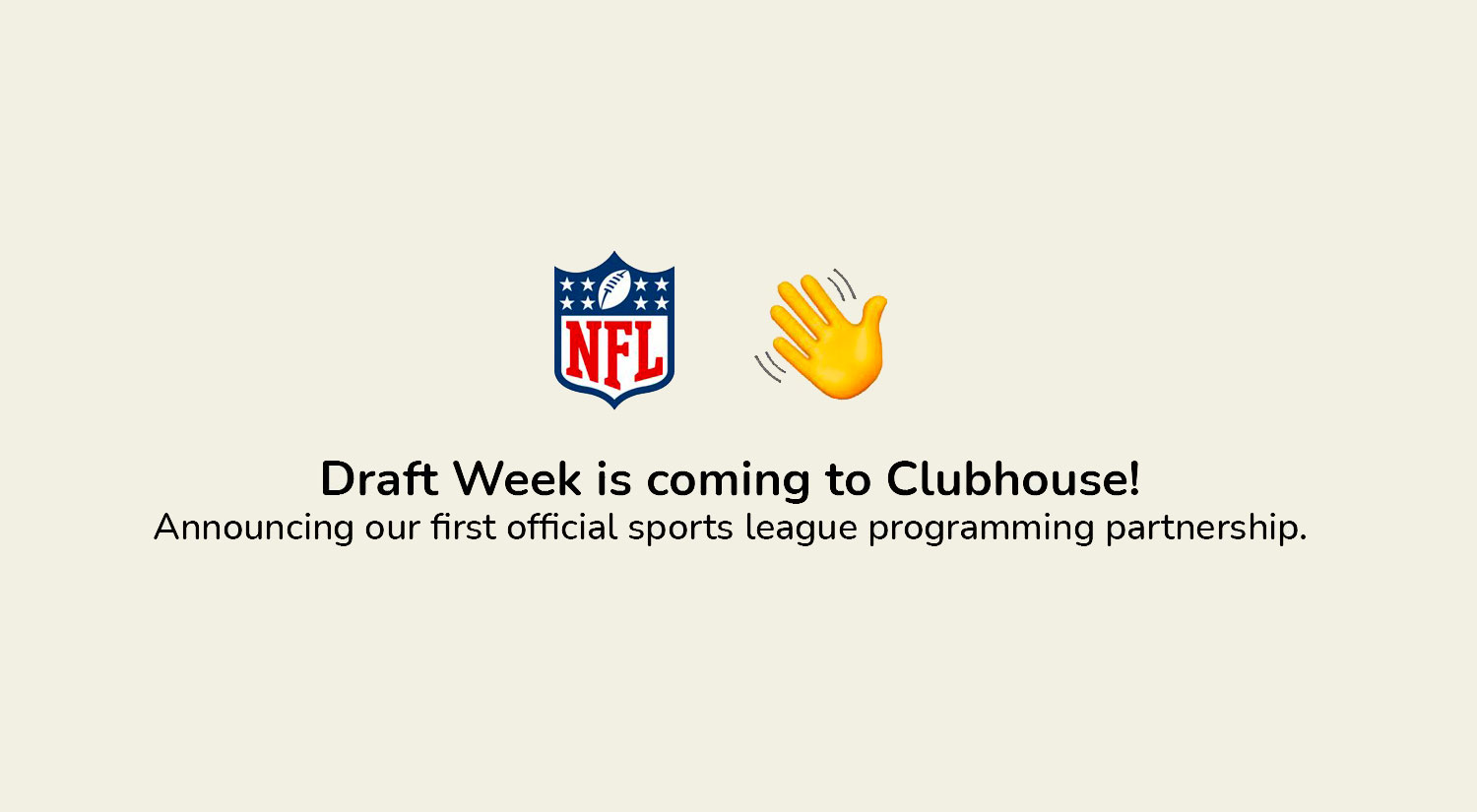 💡 What is so good about it? The NFL has given power back to fans by placing them right at the heart of the discussion during one of the most important events in the season. The lucky few had access to a premium fan experience with direct access behind the scenes of the Draft and a chance to follow events right next to the superstars. Next year, the NFL will be repeating the experience with a new partner: Twitter Spaces. A choice that can be explained by the limits of the experience with Clubhouse, which is only available to owners of an iPhone.
6. Liverpool, Manchester City, Arsenal and Intel
Since 2019, the three Premier League clubs have been teaming up with Intel to provide fans with an immersive experience. Until now, the experience of watching a football match for fans has been quite limited. To make it richer, Manchester City, Arsenal and Liverpool set up ultra-HD cameras in their stadiums with the help of Intel to provide True View technology. The technology gives viewers access to 360° action replays and a chance to "be the player" (putting yourself in the player's shoes on the pitch).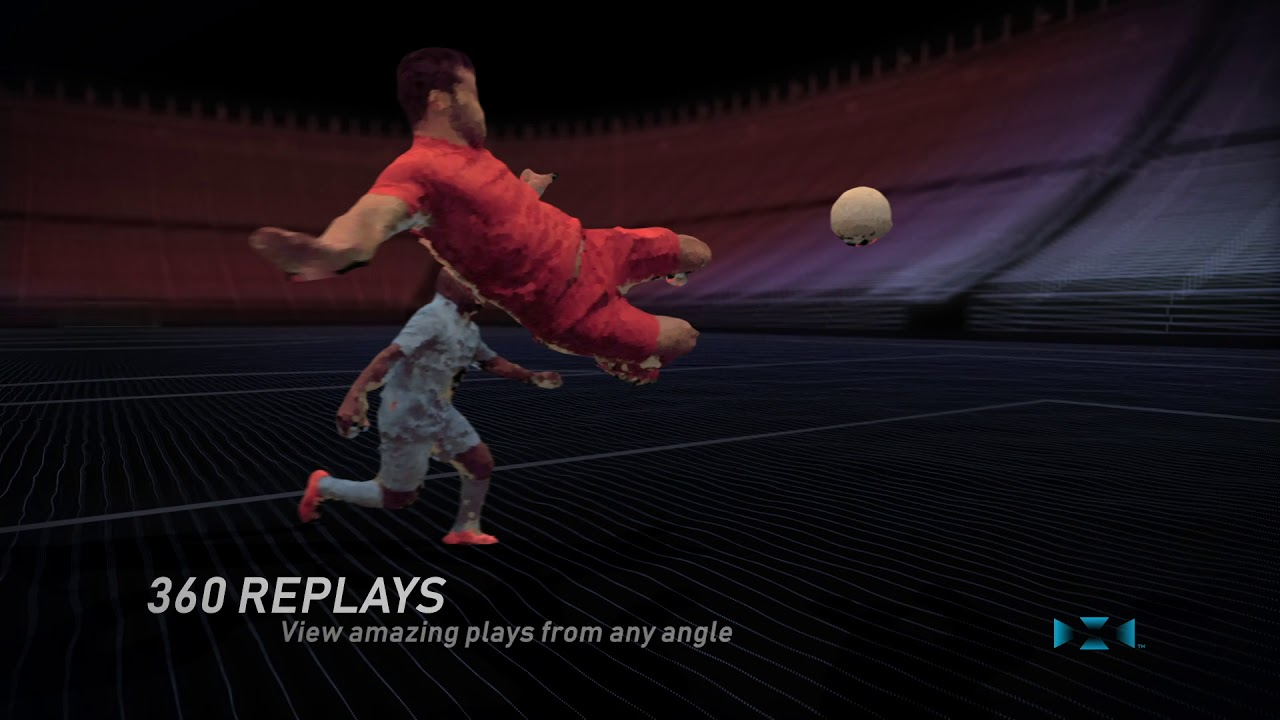 💡 What is so good about it? Providing a customised experience in line with the viewer's needs is becoming essential. To be able to choose your viewing angle, to see slow-motion replays from all sides… This is a real asset in rethinking the televised experience of football and sport in general and a way to keep the attention of fans, especially from Gen Z, with their need for more interaction. The consumer is no longer passive, but now plays an active role in the match.
7. Wimbledon's Virtual Hill
Tennis again. The famous Wimbledon tournament took matters in hand in 2021 by inventing a digital experience to complete the physical experience with the "It's a Wimbledon Thing" campaign. Among all the innovations on offer (performance analyses based on AI, customised videos of highlights, pre-match news), we'll take a closer look at the Virtual Hill. Just next to the Wimbledon complex, Henman Hill (one of several names) attracts fans of tennis from all over the world. They don't have tickets, but they still want to enjoy the experience of a major tennis tournament on a giant screen.
In 2021, to reach fans worldwide who couldn't come to Wimbledon, the tournament launched the Virtual Hill with its sponsor, American Express. It is a video game with fans creating their own avatar and taking part in activities to win points ("Wimblecoins") and prizes throughout the tournament.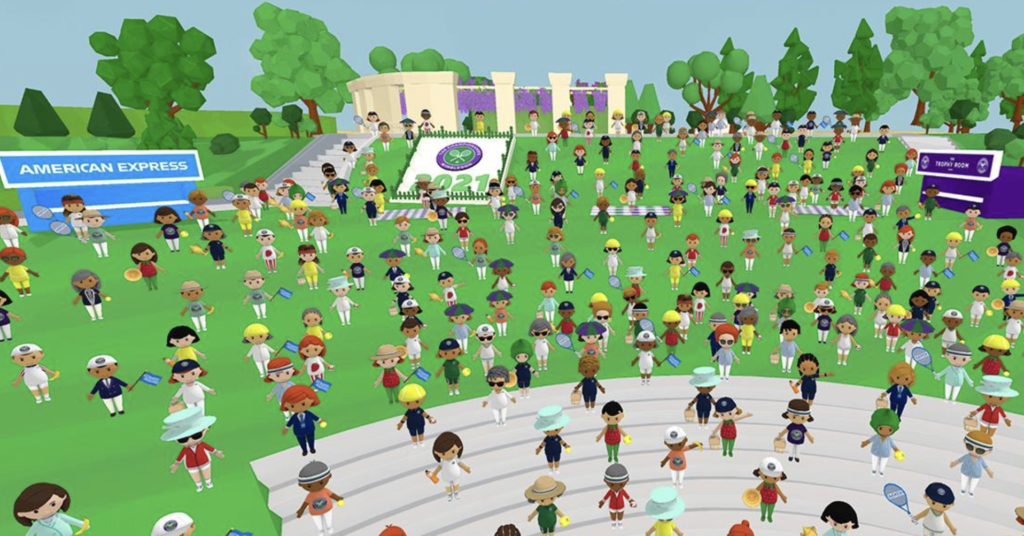 💡 What is so good about it? Designed in reaction to the current health crisis, the Virtual Hill is also a great way of reaching out to the public: how can we make contact with fans and supporters all over the world differently? The digital experience enables Wimbledon to highlight sponsors (American Express, in this case), to make contact with fans or potential fans all over the world, and to innovate in terms of spectator experience. Once again, the spectators are not sitting passively in front of their TV, watching a tennis match, but are active.
8. The Women's Tour de France with Zwift
For 2022, the Tour de France organisers have announced the first (and revolutionary) Women's Tour de France with Zwift. The online fitness programme has partnered with ASO (the TdF organisers) for the next 4 years. A chance for Zwift to offer a virtual race experience to cycling fans, giving players the opportunity to don the yellow jersey for a day and to cycle the Tour's legendary routes (including the Champs-Elysées). In 2020, the website had already teamed up with the men's Tour de France for a virtual charity race.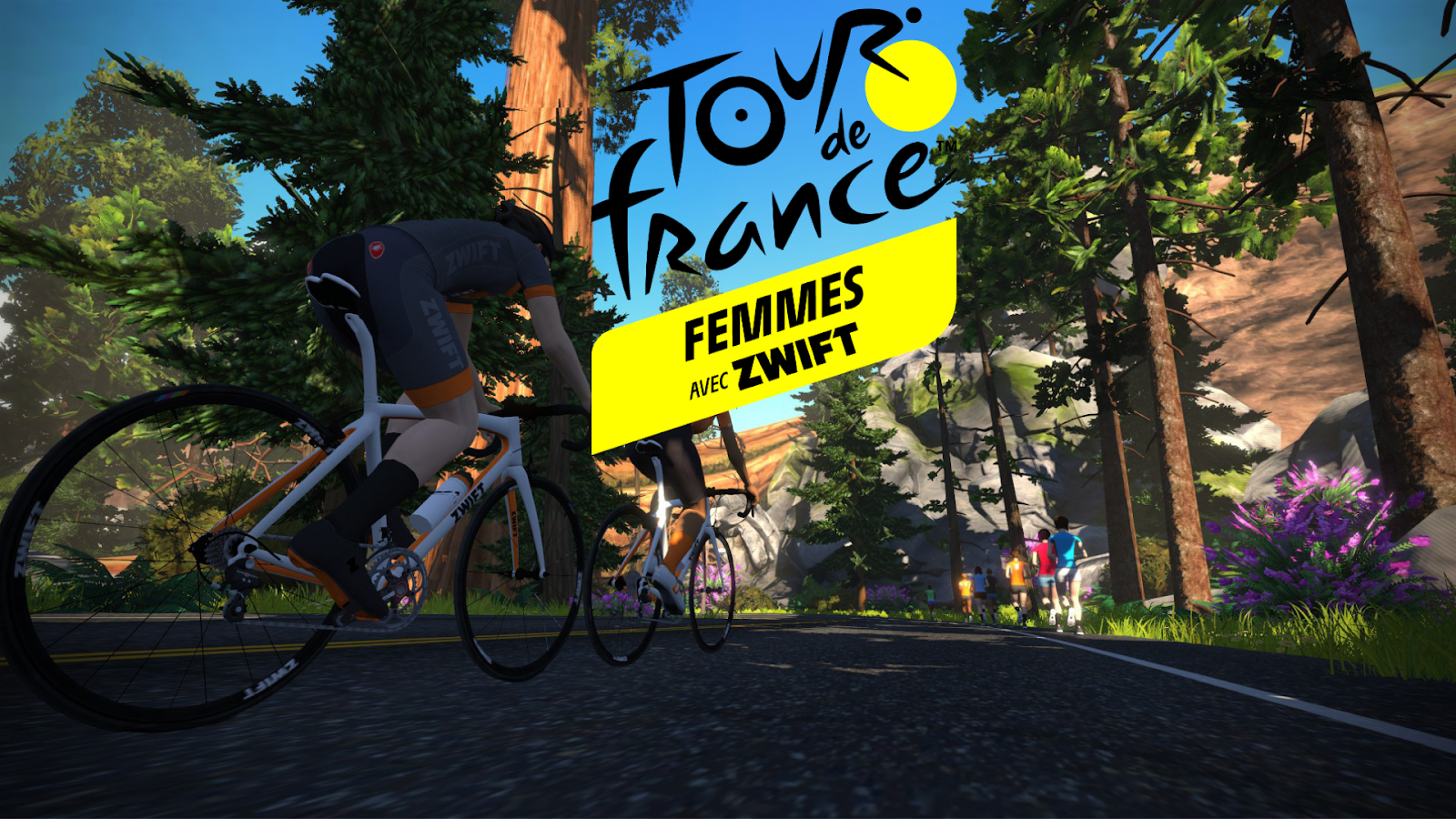 💡 What will be so good about it? We will see over the next 4 years… But the launch of the women's Tour de France in partnership with a digital player opens up some great perspectives. We can't wait to see the activations on offer to spectators and cycling fans on the Zwift website. This is a chance for French cycling to create a new experience for amateur cyclists by giving them the opportunity to take part, albeit digitally, in a legendary event.
9. Roland-Garros eSeries by BNP Paribas
Since 2018, the Roland-Garros tennis tournament has organised "the world's biggest e-tennis competition ", one directly aimed at Generation Z. The tournament is reserved for students aiming to become professional e-sport players. 7 qualifying stages have been organised for the "Tennis World Tour 2" video game in specialised schools in 7 countries. The winners are given a ticket for the final of Roland-Garros. The French Tennis Federation designed this activation as a "springboard towards a career in e-sport". Finalists can access workshops to help them further their careers, and the winner gets to take part in a specialised bootcamp.
And what about the spectators? The French Tennis Federation (FFT) has once again called on Gaël Monfils to partner the streamer Rivenzi to present the Twitch programmes.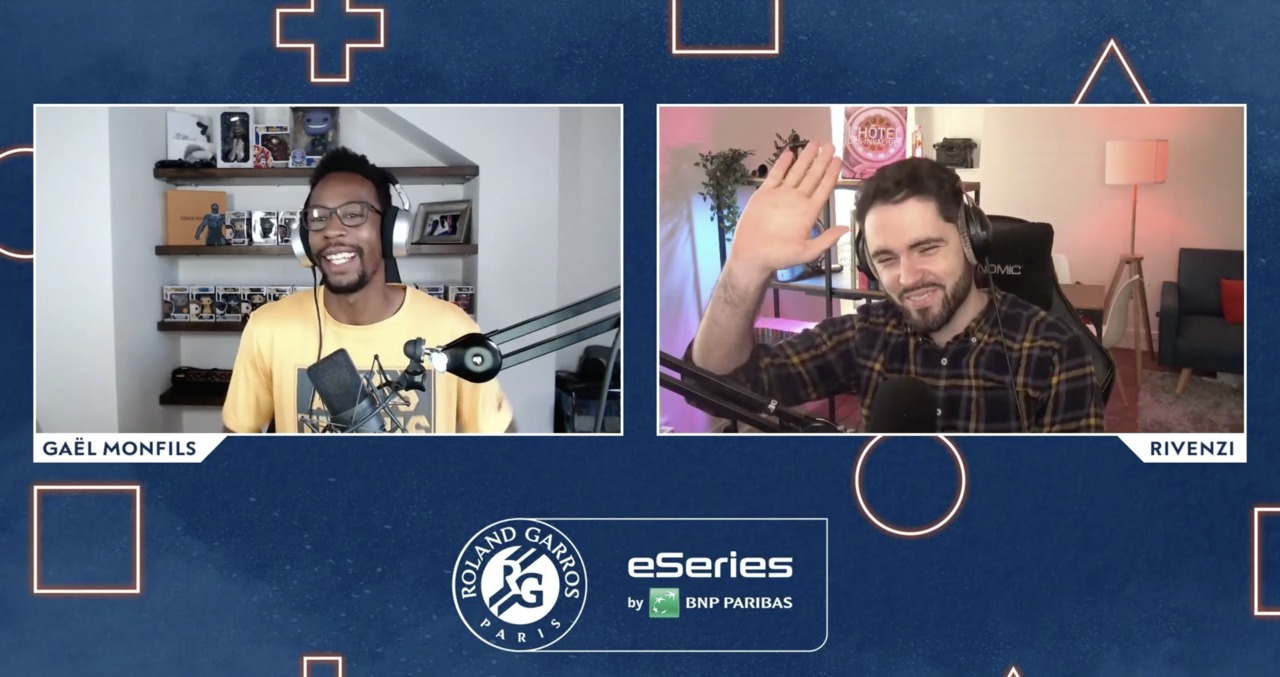 💡 What is so good about it? E-sport today represents an audience of over 500 million internet users all over the world (with almost 10 million in France). The FFT is banking on gaming to renew its membership and attract new, young players. Through this exceptional tournament, it is positioned as a talent scout and a springboard for new champions. A career in e-sport is a dream for many young people!

10. Swim Xperience, Kings of Field, Red Bull Neptune Steps
We are also seeing alternative sports practices, more focused on experience. This is the case of these examples from France:
The Swim Xperience, organised by the French Swimming Federation. This swimming obstacle course in the centre of Paris is inspired by parkour. It has a fun format aimed at young city dwellers.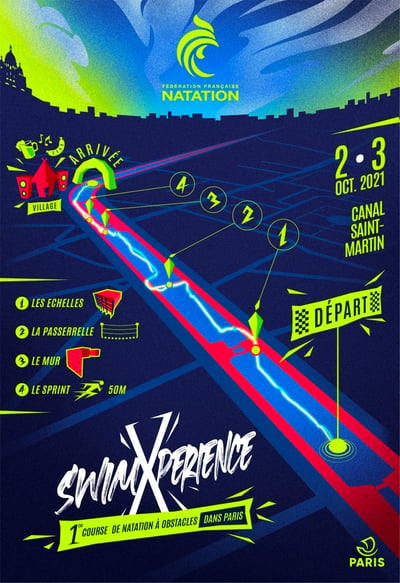 The Kings of Fields sport and e-sport tournament. A hybrid competition linking physical sport (football, basketball) with online sport (FIFA22, NBA2K22, etc.) and targeting the gaming community.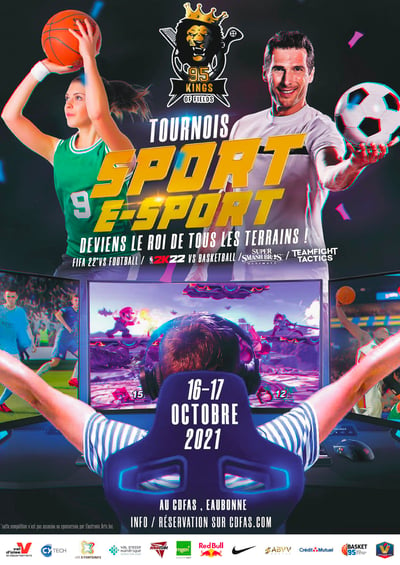 The Red Bull Neptune Steps is an extreme race: counter current swimming, obstacles to overcome… The format is aimed at expert swimmers in search of thrills.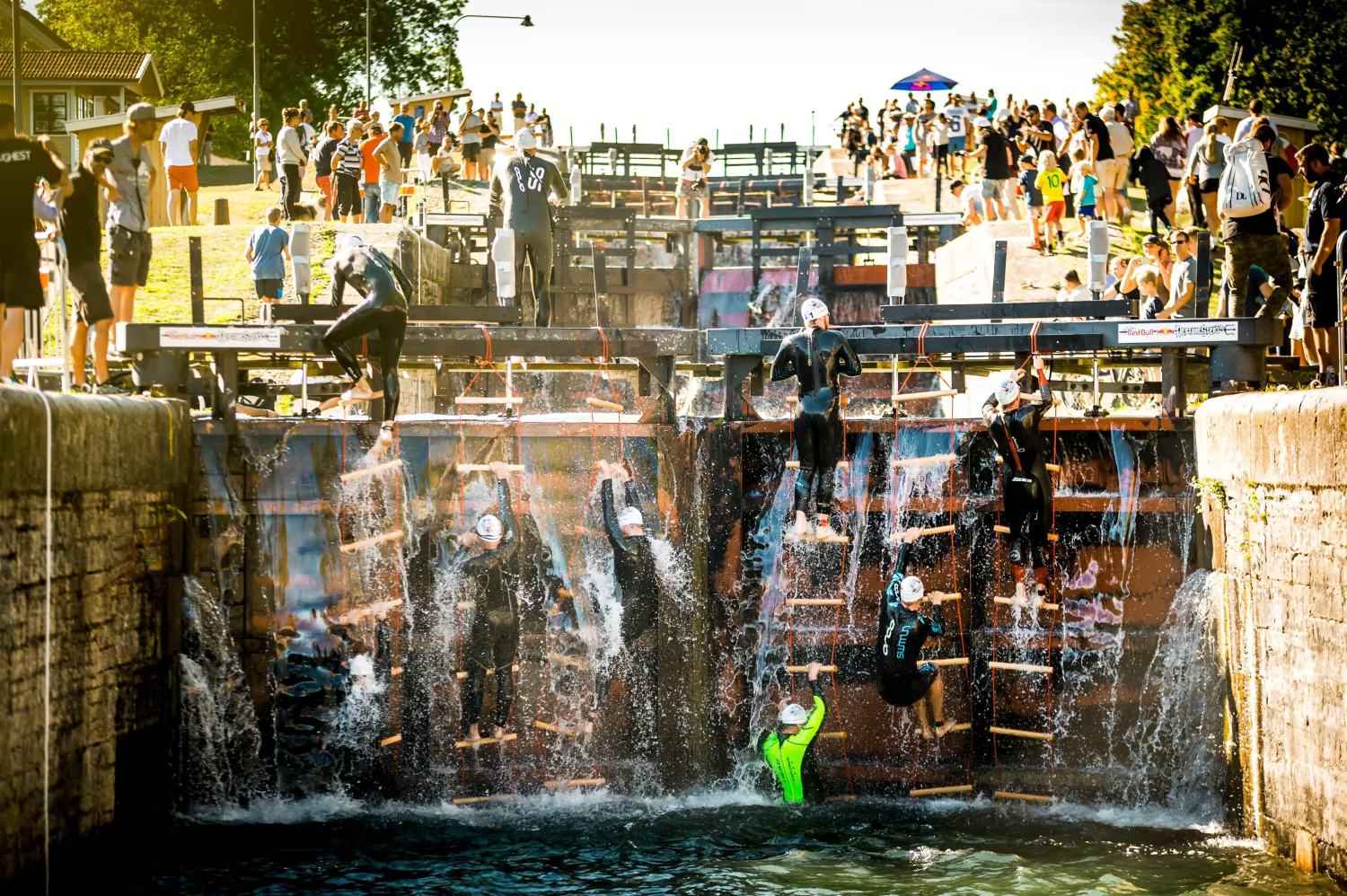 💡 What is so good about it? To attract new players, organisations and brands are renewing their range of events and banking on originality, while taking inspiration from practices that are already a hit with Generation Z, such as gaming and parkour. This is an alternative way to enjoy sport, with the focus on experience.